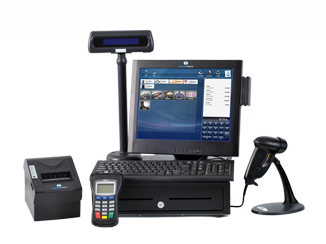 With two customized POS systems, Hospitality and Retail, we can provide the ultimate tool to help make running your business easier and more profitable.
Streamline Your Business
will simplify the way you manage your business by combining multiple operations into one easy-to-use application. Retail merchants will be able to manage inventory, set multiple pricing structures, integrate electronic payments, identify best selling items and monitor employee productivity.
Hospitality will allow you to prepare orders more quickly, serve customers faster and reduce the time you spend on day to day office management. This system provides useful tools such as table tracking, a graphical table map, customized menus and multiple time keeping features.
Advanced Reporting
Retail merchants will be able to take advantage of more than 30 interactive reports, which will provide detailed data about your entire store. You will be able to exchange this information with Microsoft Word, Excel, Outlook and Microsoft Accounting as well as Intuit QuickBooks®.
Hospitality provides a wide range of real time reports to help you run your business more efficiently, including financial reports, discount receipts, manager voids, charge accounts, hourly productivity and refunds. Also, sales reports allow merchants to predict volume and schedule employees appropriately while order reports allow you to see which items are the most popular and which generate the most profit.
Easy-to-Use, Reliable Hardware
The POS System is easy to use, easy to maintain and features an extremely durable, high clarity 15" touch screen display. It has a small footprint, allowing it to be placed anywhere in your business and its rugged design is built to resist water, oil, acids, dirt and other foreign particles.
Additionally, unlike standard PCs, which generally last 2-3 years, the average life span for a POS System is 7-9 years.
Each unit is tamper resistant and has been especially designed to stand up to the demands of even the most severe hospitality and retail environments, including extreme heat and humidity as well as power fluctuations and radio interference. Available peripherals include a Cash Drawer, Tilt Swivel Customer Display, Thermal POS Printer, Single Line Hand Held Scanner, Omnidirectional Scanner, Wireless Scanner, Kitchen Video Controller and Dot Matrix Printer as well as many other useful accessories.
On-Site Installation & Training
Our experienced installation professionals are certified to install your POS hardware and software so that your system will be set up correctly the first time. will also provide an extensive training session to ensure that you are able to utilize your POS solution from day one.
Environmentally Friendly
The POS System minimizes its carbon footprint over the entire lifecycle of the product, from its carbon neutral manufacturing at the factory through its low energy usage at your location. The low voltage CPU provides optimal performance with minimal power consumption and heat output, allowing you to save money and the environment